Agencies
In order to increase the range of services offered by the group, Meptagon is constantly on the lookout for suitable companies capable of providing a wide range of industrial equipment. Endor joined the group in 2009 to provide cleanroom equipment & contamination control solutions. In.P.C. joined the Meptagon group late in 2016 to provide industrial equipment. Both companies have strong partnerships with international suppliers, allowing us to tailor standard plant and equipment to suit client requirements and specifications.
Our technical service teams are highly trained to provide technical assistance, remote monitoring and troubleshooting 24 hours a day, seven days a week. As we continue to advance our cutting-edge products, we will provide our customers with the support and service they require through highly engaged, proficient and dedicated employees. Support teams are highly skilled and trained personnel that fully understand our products and services.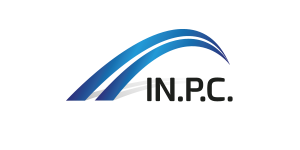 Industrial Equipment
IN.P.C. Representatives for 55 years of leading worldwide companies. We supply process equipment, process safety control and instrumentation including computerized control systems and software services, heat and power generation equipment, material handling systems, analytical instrumentation and environment monitors and equipment and instrumentation for energy saving. We are active in the chemical, petrochemical, pharmaceutical, food, power & water purification industries. All equipment supplied is accompanied by technical support services for installation and maintenance .
Instrumentation & Controls Division:
Manufacturer's representatives for process controls, instrumentation, electronics, pneumatics, hydraulic and mechanical instruments including control valves, regulators and relief valves. Engineering and supply (also from stock) of field and control room instrumentation, to provide Total Loop Capability, as well as single instruments such analog, digital and computerized control systems and software services for process controls. We also supply analytical equipment, safety instrumentation, stack emission and environmental monitoring networks together with maintenance and local service.

REPRESENTING EMERSON PROCESS MANAGEMENT (FISHER-ROSEMOUNT).
Environmental Division:
Supply of Ambient Air Monitoring Networks to the Ministry of the Environment and to major municipalities all built by IN.P.C. in Israel (over 100 shelters). Operation and maintenance services to all above networks. Representing Thermo Fisher Scientific and other major suppliers of ambient analyzers. Ambient toxic gas monitoring and maintenance .
Power Division:
Supply of heat and Power generation systems. Steam boilers, all sizes and types, burners, gate valves, centrifugal pumps for sewage and acids, material handling. Process heaters. Central lubrication systems. Tools for cement and pipe cutting. Maintenance and service.
Process Equipment Division:
Supply of equipment for the Process Industries: Filters, agitators, mixers, dryers, centrifuges, feeders, Nitrogen generators, weighers, baggers, palletizers, heat exchangers, size reducers, mills, homogenizers, sterilizers, fillers, washers, cappers, stoppers, lyophilizers, coaters, labelers.
Workshop and Laboratories:
Instrumentation repair and calibration. Service and repair work, renovations and preventive
maintenance of safety and control valves, flow meters and pneumatic instruments (supplied by ourselves or others). Maintenance of pumps, steam boilers, heat exchangers, etc. Installation of new systems in the field. Field service. Long term maintenance contracts.

Cleanroom & Contamination Control
Endor has over 25 years of experience as a leading specialist provider of cleanrooms and containment facilities for diversified clients in the science and technology sectors.
Endor is a subsidiary company of Meptagon.
We also offer cleanroom commissioning and validation, as well as maintenance and service packages. Our certification programs verify that your facilities are performing according to the appropriate standards & client specifications. Included with all testing is complete documentation of the test results and certification of the rooms and devices tested. An optional, customized formal report detailing test procedures, test results and comprehensive conclusions of the testing performed can be included to suit your needs. All cleanroom testing is performed in accordance to and compliant with the International Organization for Standardization [ISO].
Our foreign partners, whom we represent in Israel, are world leaders in their fields, ensuring first class solution to your needs in the business:
ESCO Global (Singapore): Biological safety cabinets, laboratory fume hoods,




laminar flow workstations, lab incubators and laminar flow cabinets.

Klepp (Germany) – solutions for collecting and cleaning pollutants such as




solder fumes, solvent, glue or laser vapors fumes, and all types of dust.

Simplex Isolation systems (USA) – Modular mini environment structure, airlocks,vinyl curtains & strip doors.

Parteco (Italy) – Design and production of clean rooms.

Swegon Air Management (UK) – Fan filter units.

CAMFIL FARR (Sweden) – Air filtration solutions.

SMOKING SOLUTION (Denmark) – Smoking cabinets for public places.

TEL (UK) – Airflow monitors & controls.

SWEGON/ENVIRCO (USA) – Filter units FFU.

LSS (Italy) –

Safety cabinets.

Hirayama (Japan) – Pharmaceutical & medical autoclaves & sterilizers.

TOF (Italy) – Laboratory taps and faucet fittings.

XL HOLDINGS (China) – Raised floors.

ADRONA (Latvia) – Laboratory water treatment plants.

GOnDO (Taiwan) – Measuring instrumentation for liquids.
Our clients span the science and technology sectors in Israel and overseas, including:
Containment and laboratories

Healthcare

Microelectronics

Bio-technology

Display Technology

Hospitals

Pharmaceuticals

General manufacturing

Medical research

Universities and others.
Customer business relationships in our industry are built on a foundation of quality and service. Our professional support team are one of the reasons why we are regarded as the best in the field.
Hoods:
Endor has over 25 years experience supplying and installing various types of fume hoods, including for biological and chemical applications, and validation of laminar flow products produced by the world leaders in the field and in accordance with strict global safety standards. We also market unique industrial hoods, for example IVF work laminar flow and hoods for working with materials such as cytotoxins and other radioactive substances.
We support our customers through a service network for maintenance and testing of hoods utilzing skilled technicians with extensive field experience.

Potential customers: Universities, hospitals, biotech firms, pharmaceutical companies and other chemical and biological industries that utilize laboratories.
For more information click on the link. http://www.endor.co.il/?CategoryID=98&ArticleID=117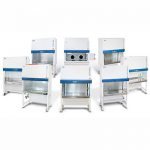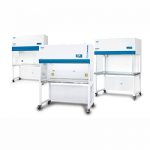 Cleanrooms:
Endor provides a one-stop-shop service that include initial advice, cleanroom design, construction and installation, as well as modification or refurbishment of existing facilities. Whether it is a large turnkey facility with full mechanical and electrical services, a smaller localized controlled environment or even just some initial advice, we are in business to find tailor-made cleanroom solutions.
Endor, the exclusive representative of PARTECO in Israel, a leading manufacturer of cleanroom and carries out turnkey cleanroom construction projects and provides the customer with all the accompanying systems, air conditioning, electricity, required feeds and cleanroom certification according to the international standards.
Our technical expertise and know-how is backed up by a professional support team who share our company's commitment to quality and service. Our renowned reputation, technical expertise and years of experience alongside our professional support team are the reasons we are regarded as the best in the field. The uniqueness of Endor is the ability to carry out turnkey projects which include the planning and execution of all cleanroom systems, modifications, electrical systems, air-conditioning and a clean environment.

We also set up modular cleanrooms (canopy/tent), fast rigid-walled construction or vinyl tarps, and portable cleanrooms that can be moved from site to site or sent abroad.
For more information click on the link: http://www.endor.co.il/?CategoryID=85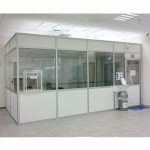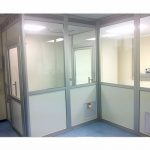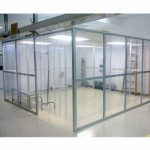 Filters:
Endor is the exclusive distributor in Israel of Camfil filters, a world leader in the production and development of air filters for various uses. The filters are designed and manufactured to meet the most stringent standards together with energy saving and efficiency requirements .

For more information click on the link: http://www.endor.co.il/?CategoryID=302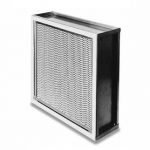 Raised Floor:
Endor supplies floating floor tiles to the Israeli market. The company is a global leader of floating floors for cleanrooms and laboratories. We provide a range of equipment for various applications such as floating floors tiles, aluminum, steel with concrete, calcium sulfate etc., all supplied with various coverings, HPL tiles, PVC, granite, ceramics etc.

The entire tile is perforated to allow the air to flow through them. Pedestals can be provided in different heights. We supply and install the floating floor system components onsite.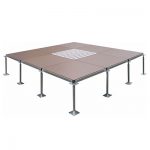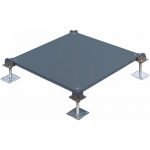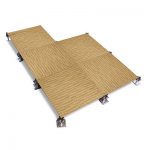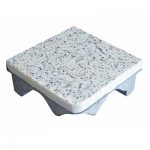 Laboratory Equipment:
Endor sells a variety of laboratory equipment produced by the world's best manufacturers. This equipment is designed for laboratories and research institutions and a variety of chemical, biological, pharmaceutical, medical, food, electronic and other such applications. For example:
Suction arms- Suction arms used in exhaust fumes of chemicals at work and not in the hood pumping and filtration systems independent.

Laboratory taps- Endor distributes laboratory taps made by TOF Italy, suitable for laboratory taps and hoods. For more information click on the link:

http://www.endor.co.il/?CategoryID=77