Since 1960, Meptagon Group is a leading engineering, equipment and contracting services company for a broad range of market sectors in the process industry. We offer full-integrated & multi-disciplinary turnkey projects services.
Meptagon employs over 450 talented professionals to handle projects in multiple locations such as the Americas, Europe, and Asia.
The capability of delivering services under single-point responsibility in a timely, professional and cost-effective manner, together with first-class quality and safety, results in many successful projects that often surpass customer's expectations.
Meptagon Group subsidiaries expand our global operation for the process industry and provide advanced engineering and construction services to a wider range of customers.


Meptagon's overseas Subsidiaries in India and Ireland – Meptagon provides comprehensive project services in the worldwide markets. We start with the initial idea, feasibility studies and concept build-up, and take the project through to final handover for validation, ready for the production plant and/or the production line:
Meptagon's Advanced technologies

 division leads projects from early stage of defining client's security needs through to a complete turnkey solution. Providing A to Z solutions in EMEA countries.
Within the

Electronics & Solar

industry, semiconductor fabs and related electronics manufacturing facilities, Meptagon has been providing complete design, supply & installation and commissioning of generation, storage, purification and distribution equipment; as well as process systems for high purity gases, chemicals, slurries and water required by the wafer processing equipment.
With vast understanding of the unique demands of industry compliance, Meptagon is a competent partner and solution provider of complete process plants or systems in the

Bio-Technology

industries – from laboratory scale up to full production size.
For the

Food & Beverages

industry, Meptagon provides design, planning, site inspection and startup services guaranteeing compliance to the highest food standards.
Desalination

plants (

Water Systems

), Meptagon offers a wide and reliable range of services, including planning, manufacturing, piping, automation, I&C, electrical & maintenance of machinery and process systems in production lines employing dangerous or sensitive materials and products.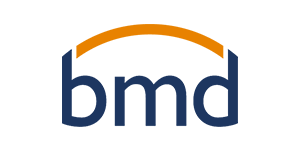 BMD Company, owned by Meptagon Group, was established in 1974 and has grown to become one of Ireland's most diverse and prestigious mechanical engineering companies.
BMD is involved in both construction and ongoing maintenance projects for the entire Irish Pharma Industry, while also serving the Chemical, Brewing/Distilling, Oil & Gas, Power Generation, Energy and Utilities Industries.
BMD's expertise has increased to include custom modular solutions – for both the domestic and export markets. BMD's service offering is now expanding as a general contractor for some of our key customers.
The addition of BMD to Meptagon Group will expend our global operation for the process industry and provide advanced engineering and construction services to a wider range of customers.
We provide a friendly, professional and efficient service to meet all our customers most demanding requirements. Our technical ability, co-operative attitude and impeccable track record have positioned us as the supplier of choice to our extensive customer base.
SEMPA SYSTEMS, founded in 2001, in Dresden, Germany, to meet the needs of the microelectronic industry in the field of gases and chemicals delivery systems, over the years the company has grown and developed, gained a reputation as preferred supplier and leading partner in diversifying projects in Germany and abroad.
As of October 2021, Meptagon Group is the owner of Sempa Systems.
The synergy between Meptagon Group and SEMPA creates the combination of a high-end process equipment supplier, state of the art design and integration capabilities as well as construction services in the various fields of industry.